Evans Funeral Home
"Compassionate Funeral Service"
Carrington and New Rockford, North Dakota
701.652.3003 or 701.947.2911
Secondary Number ~ 701.650.9937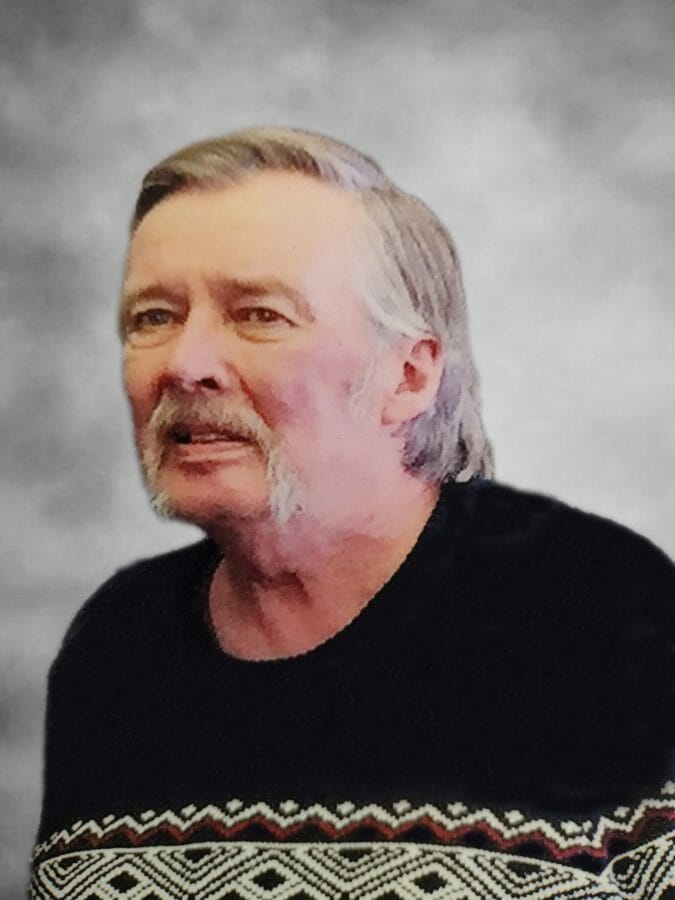 Steven Wayne Westby, age 69, of rural Sheyenne, ND, died November 12, 2022 at his home.
Steve was born August 26, 1953, to Sherman and Shirley (Kruger) Westby, the second child of the family.  His siblings include Kathy, Neil, Paula, and Ross.  Steve graduated from Sheyenne High School.  After high school, Steve joined the Army.  He served for two years in Germany.
He came home and worked with his father, then moved to Oregon and was in the logging business.  At one time, he went to visit his parents while in Arizona for the winter and decided he liked it there, then he moved to Arizona.  While in Arizona, Steve worked at as a miner in Superior.  He also worked at a prison as a security guard.  From Arizona he moved to Elko, Nevada, where he worked in the gold mines until he retired.
Steve decided to move back home and purchased a farmstead in rural Sheyenne, he wanted to spend time with his family and help his parents when needed.  Steve was a snowbird.  He went to Arizona over the winter months.  He was a hard worker and took pride in what he did.  He enjoyed spending time with his family.
Steve is survived by his mother, Shirley Westby of Sheyenne, ND; his brother Neil (Laurie) Westby and their children Mallory Westby of Bismarck, Erin (Paul) Cochran & their daughter Sutton of Grand Forks, ND, and Scott Westby of Moorhead, MN; his sister Paula (Mark) Seiler of New Rockford & their children Derrick (Courtney) Seiler & their daughter Willow, Jordan (Ashley) Seiler; his brother Ross (Kristi) Westby of Phoenix, AZ, their children Tate (Anna) Westby of Minneapolis, MN and their children Camden & Lennon, and Keagan Westby of Phoenix, AZ; and his brother-in-law Larry Swenson and children Timothy (Nicole) Swenson & their children Elizabeth, Matthew, and Joseph of Olympia, WA, and Brent Swenson of Langley, WA.
He was preceded in death by his father, his sister Kathy, and his grandparents.
A Visitation will be held on Saturday, November 19, 2022, from Noon -1:00PM at First Lutheran Church, Sheyenne, ND
Steven's Funeral Service will be held at 1:00PM on Saturday, November 19, 2022at First Lutheran Church, Sheyenne, ND
His Burial will be at Riverside Cemetery, Sheyenne, in the spring.
Condolences are reviewed by staff.