Evans Funeral Home
"Compassionate Funeral Service"
Carrington and New Rockford, North Dakota
701.652.3003 or 701.947.2911
Secondary Number ~ 701.650.9937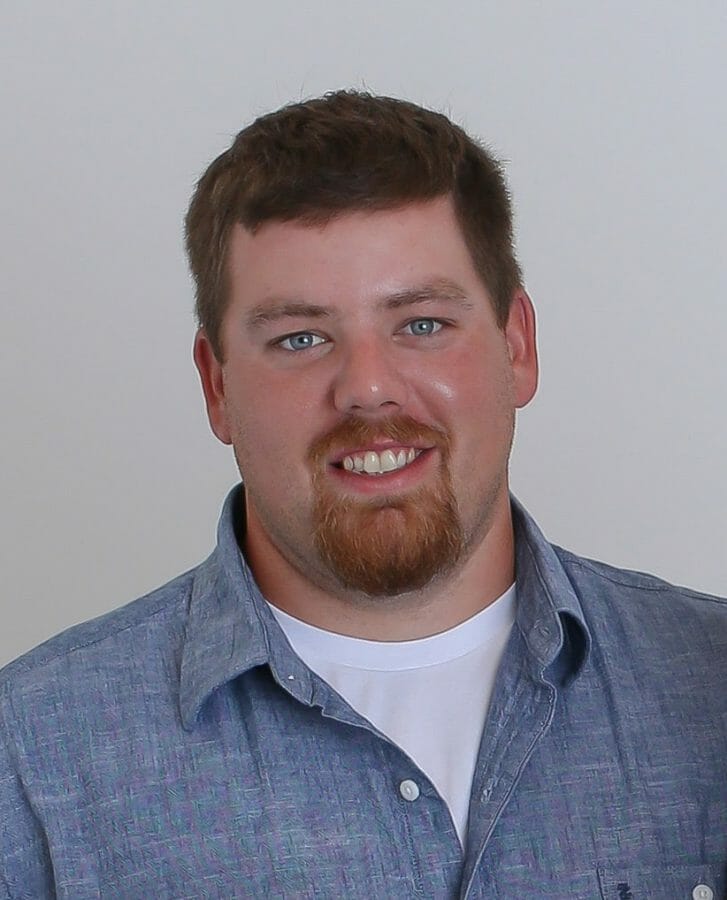 Tyler James Wobbema, also known as "T-Wobbs" or "T", age 29, passed away on Monday, March 29th, 2021 at his home in New Rockford, ND.
Tyler was born on April 23rd, 1991 to Bill and Lisa (Georgeson) Wobbema. He was born in Fargo, ND and lived in Fargo, ND and Carrington, ND before moving to La Crosse, WI in 1999. In La Crosse, WI, Tyler grew up with his siblings, Cassandra and Nicholas Wobbema and eventually graduated from Logan High School in 2009.
As a child Tyler would visit his grandparents Peter and Donna (Parks) Wobbema of Barlow and enjoyed making childhood memories at their house. After their passing Tyler still came to visit his many aunts, uncles and cousins of the Wobbema family in the New Rockford, ND and Barlow, ND area. Eventually, in high school Tyler would spend his summers helping his grandparents Quentin and Delores (Geisinger) Georgeson on their farm just north of New Rockford, ND. Tyler enjoyed it so much he decided to make the move to New Rockford, ND.  Tyler was a hard worker and worked as a farmer for many years until he found his most recent job at BNSF Railway Railroad Company.
Cars were a passion for Tyler. Over the years he had a variety of vehicles he enjoyed fixing up and customizing. Hunting was also a hobby Tyler was fond of. When he did these hobbies, he always had his right-hand man, his dad, by his side. Bill was Tyler's personal mechanic and they would work on cars together, hunt together and create many memories together. Tyler was a connoisseur of music. He listened to any genre of music, especially country, which he almost always knew all the words to the songs.  He would sing his heart out and jam whenever the music came on. After Tyler moved to New Rockford, it was clear that the small-town life was who Tyler was. Tyler was known for his infectious smile, his long meaningful conversations, and his dad jokes. He could brighten anyone's day with his presence. Even though he had a large family, because of Tyler's personality he was able to grow an extended family of many loving and caring friends. With family and close friends Tyler decided to plant his roots even deeper into New Rockford, ND. Tyler bought a house in New Rockford, ND with his wife, Megan (Cox) Wobbema. They were married on February 3rd, 2018. They were raising two beautiful girls Addison Rose Wobbema (5) and Rylee Jo Wobbema (1). His daughters were his world and the light of his life. Addie loved going with to work on cars, hunt and even jammed with Tyler when their song came on.  Tyler will be forever loved, and his memory will live on through his daughters, his family and the many friends who hold him dearly in their hearts.
Tyler is survived by his wife, Megan, two daughters Addison (5) and Rylee (1) of New Rockford, his mother Lisa Wobbema of Dubuque, IA, his father Bill Wobbema of New Rockford, ND, two siblings Cassandra and Nicholas of Dubuque, IA, grandparents Quentin and Delores Georgeson of New Rockford, many aunts and uncles.
He is preceded in death by his grandparents Peter and Donna Wobbema and his godparents Todd Georgeson and Joan Schaefer and aunts and uncles.
Due to COVID-19, the family is asking that you choose to attend either the Prayer Service or the Funeral Service but not both, to cut down on the number of attendees at the services, thank you.
His Visitation will be Monday, 12:00PM – 4:30PM at Evans Funeral Home and will continue from 6:00-7:00PM followed by a Prayer Service at 7:00PM at First Lutheran Church, New Rockford.
His Funeral Service will be held Tuesday, April 6, 2021, at 10:30AM at First Lutheran Church, New Rockford.
His Burial will be at the Prairie Home Cemetery, New Rockford.
Condolences are reviewed by staff.