Evans Funeral Home
"Compassionate Funeral Service"
Carrington and New Rockford, North Dakota
701.652.3003 or 701.947.2911
Secondary Number ~ 701.650.9937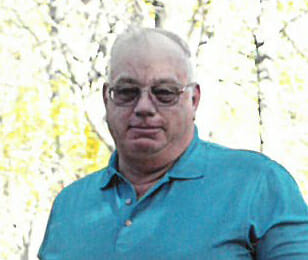 Jay Wolsky, age 64, of Carrington, ND, passed away peacefully on Friday, October 11, 2019, at Golden Acres Manor of Carrington, with his family by his side.
Jay Lynn Wolsky was born January 4, 1955, to Jerald and Marlene (Schroeder) Wolsky in Jamestown, ND. He attended and graduated from Kensal School in 1973.  Upon graduation he enlisted in the U.S. Navy, stationed in Adak, AK as a Fire Chief. On September 17, 1976, Jay was united in marriage to Rhonda (Kramer) at the St. John's Catholic Church in Kensal, ND. From this union, they were blessed with one son, Jason.
Jay always lived life to the fullest and loved to stay busy. He was employed by the U.S. Fish and Wildlife Service for 30 years at Sully's Hill National Game Preserve. When they moved to Carrington, he was employed as a mechanic at Rosenau Equipment and Bessette Motors of Carrington. Jay was passionate about helping children; therefore, he was Transportation Director for the Carrington School District for 6 years. Jay had a big heart and was always honored to help his community in any way possible.  He committed himself to helping his community through work on the Fire Department. While living in Devils Lake, he served on the Devils Lake Fire Department for 18 years and was a Truck Lieutenant for 6 years. He was also the President of the Volunteers, while serving on the Devils Lake Fire Department. After moving to Carrington, he became a member of the Carrington Fire Department and served for five years as a Training Officer. He was to be inducted into the 2019 North Dakota Firefighters Hall of Fame on Saturday, October 12, 2019.
Jay was incredibly humble and his family was his pride and joy. He will be remembered for the special way he always turned lemons into lemonade and the way he made people laugh. Jay was organized, meticulous, and never wanted to be in the spotlight. Jay enjoyed many hobbies including, polishing his truck; cleaning the firetrucks and organizing the 4th of July celebrations; keeping up his yard; spending time with his grandchildren, especially fishing with them in Minnesota.
Jay will be greatly missed by his wife of 43 years, Rhonda Wolsky; his son, Jason (Carrie) Wolsky, Carrington; grandchildren, Tate and Brina Wolsky, Carrington; parents, Jerald (Doris) Wolsky, Carrington; brother, Jeff (Nancy) Wolsky, Jamestown, ND; sister, Jayne (Robert Jr.) Wain, Kensal, ND; step-brother, Tim (Lori) Partlow, Carrington; step-sister, Sheryl (Troy) Roundy, Carrington; sisters-in-law, Shelly (Bernard) Wanzek, Courtney, ND, Renee (Lawrence) Shain, Marathon, Florida, Linda Metz, Sidney, MT, Denise Zierke, Fargo, Janine (Allen) Smith, Jamestown, Jolleen (Curt) Brown, Sanborn, ND, Lisa (Chris) Shain, Fargo, ND; brothers-in-law, James Kramer, Valley City, Kurt (Bonnie) Kramer, Valley City; mother-in-law, Irene Kramer, West Fargo, and many nieces and nephews.
He is preceded in death by his grandparents, Edwin and Lillian Wolsky, William and Alberta Schroeder; mother, Marlene Wolsky; sister, Jerilyn Wolsky; and father-in-law, Kenneth Kramer.
Visitation will be Thursday, 12:00PM-7:00PM followed by a Prayer Service at 7:00PM all at Trinity Lutheran Church, Carrington.
Visitation will continue from 12:00PM-1:00PM with his Funeral Service being held Friday, October 18, 2019, 1:00PM at the Carrington High School, Carrington.
Burial will be at the Kensal Cemetery.
Condolences are reviewed by staff.