Evans Funeral Home
"Compassionate Funeral Service"
Carrington and New Rockford, North Dakota
701.652.3003 or 701.947.2911
Secondary Number ~ 701.650.9937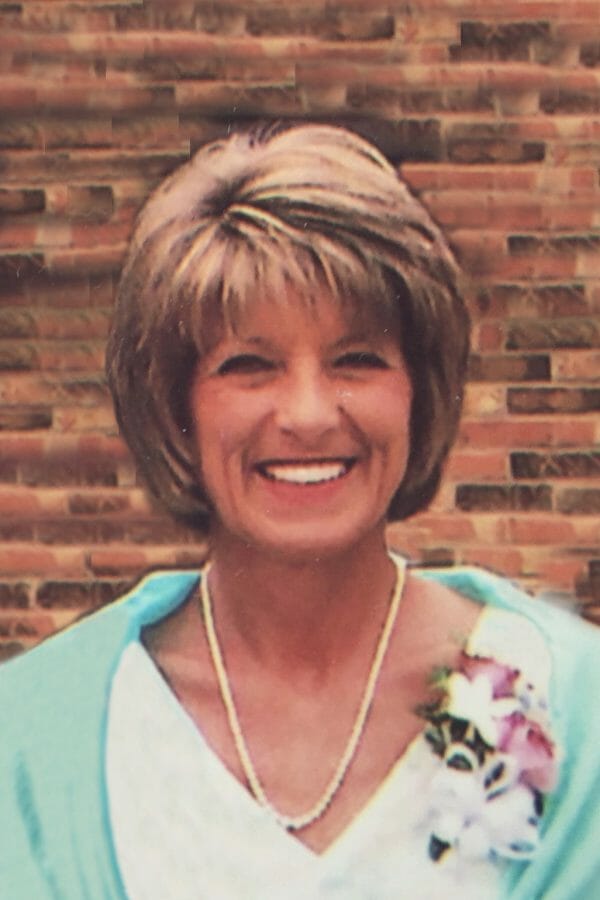 Kathy Lynn Zink, 64 of Carrington, ND passed away peacefully on April 20, 2019, in Ozark, MO, under the care of hospice, with family by her side. 
Kathy was born June 16, 1954, to Wallace and Marlys (Loken) Kutz in Harvey, ND. She was the second born and had eleven siblings. 
On December 30, 1971, Kathy married Rick Wittenborn in Marionville, MO, and had two children, Travis and Sarah. They later divorced and Kathy married Mark Zink on August 25, 1979, in Carrington, ND, and had two daughters, Nicole and Natalie.  In February of 1985, Kathy donated one of her kidneys to her brother Dean. 
Kathy loved spending time with her family and playing Bingo. Her thirteen grandchildren were her pride and joy. Kathy enjoyed baking and was famous for her caramels. 
Kathy is survived by her son Travis (Christina) Wittenborn, Aurora, MO, and three daughters, Sarah (Kevin) Cypret, Ozark, MO, Nicole (Dwight) Ogren, Kindred, ND, and Natalie (Shane) Green, Devils Lake, ND; her grandchildren: Emily Green, Jack Green, Zach Cypret, Lexi Cypret, Jacob Cypret, Dylan Cypret, Hannah Cypret, Easton Ogren, Lexi Ogren, Allen Wittenborn, Kendall Wittenborn, Caleb Wittenborn, America Wittenborn, and one on the way; her great grandchildren: Mia, Elijah, Ariella, and Ian; sisters, Debbie (James) Rindy, Claire (John) Holth, Connie (Jerry Loewen) Kutz, Patrice (Scott Lundeen) Neis, Stacie (Eric) Kehr, Margy (Keith) Larson; brothers, Wade (Sheila) Kutz, Carl (Sandy) Kutz, Kenny Kutz, and Wes Kutz; many nieces, nephews, great nieces, and great nephews.
Kathy is preceded in death by her parents and brother Dean. 
In lieu of flowers, donations may be made to The National Kidney Foundation or Carrington Cemetery.
Visitation will be held Friday, 9:00AM-7:00PM followed by a Prayer Service at 7:00PM all at Evans Funeral Home, Carrington.
Funeral Service will be held Saturday, April 27th at 2:00PM in Grace Lutheran Church, Carrington, ND.
Burial will be at the Carrington Cemetery.
Condolences are reviewed by staff.