Evans Funeral Home
"Compassionate Funeral Service"
Carrington and New Rockford, North Dakota
701.652.3003 or 701.947.2911
Secondary Number ~ 701.650.9937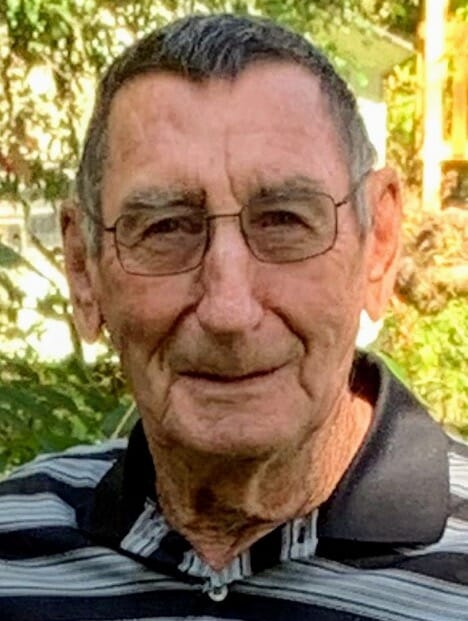 Virgil Zink, age 86, passed away Thursday, February 6, 2020 surrounded by his family at Sanford Health, Fargo, ND.
Virgil Marvin Zink was born June 11, 1933 to Oscar Zink and Elaine (Elton) Zink at their family home near Carrington, North Dakota.
On August 27, 1955 he married Illa White. His wife and his faith were his constant companions.  Virgil loved farming and seeing the next generation continue to farm brought him great joy and pride.  He enjoyed restoring tractors with his friend Father Lawrence Haas.  He loved the outdoors, especially fishing and hunting with friends and grandchildren.  Virgil was a family man who was energized by his grandchildren and his great grandchildren.  A friend to many, Virgil valued belonging to and building his community.
He is preceded in death by his parents, sister Delrose Callendar, and daughter Mary Zink Caamano.  He is survived by his wife Illa, Carrington; daughter Karen Evans, Carrington; son and daughter-in-law Doug and Brenda Zink, Carrington; son-in-law Walter Caamano, Littleton, CO; daughter and son-in-law Laurie Zink and Tom Brandvold, Glenwood, MN; and daughter and son-in-law Jane Zink and Kevin Tjaden, Boise, ID; a brother Bill Zink and a sister Marlys Johnson both of Fargo, ND.
He also leaves behind grandchildren and great grandchildren Brad Evans and fiancée Breanna Jansen, Bemidji, MN and Jay Evans, West Fargo, ND; Jeremy and Jessica Zink and children Emerson, Addison, and Grayson, Sibley, IA; Jared and Casey Zink and children Bristol, Ty, and Lennox, Carrington; Whitney and Philip Hoff and children Kinzie, Ryan, and baby on the way, Bowdon, ND; Daniel Caamano, Breckenridge, CO and Peter Caamano, Littleton, CO;  TJ and Chrissy Brandvold and children Arianna, Bernardino , Antonio, Reuben, Sophia, Donovan, and Adrian, Bella Vista, AR; Shawn Brandvold, St. Paul, MN; Alisha Harper, Yankton , SD; Anja Tjaden and  John Bush, Spokane, WA; Ben Tjaden and Sayya Dushanbieva, San Francisco, CA; Savannah Tjaden, Denver, CO; and Will Tjaden, Boise, ID.
He loved deeply and was deeply loved.
Visitation will be Tuesday, 9:00AM-4:30PM at Evans Funeral Home, Carrington and will continue at Sacred Heart Catholic Church from 6:00- 6:45PM followed by a Rosary Service at 6:45PM and Vigil Service at 7:00PM.
Mass of Christian Burial will be held Wednesday, February 12, 2020, at 10:30AM at Sacred Heart Catholic Church, Carrington.
Burial will be at the Carrington Cemetery.
Condolences are reviewed by staff.